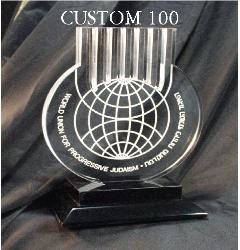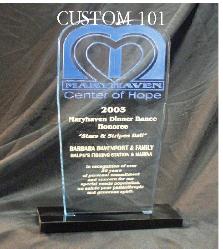 The S-Series Custom Custom Acrylic Awards On A Base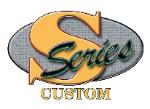 All Custom Design. Your Idea + Our Artists = An Award that is one of a kind.

Laser Engraved Acrylic Awards presented in many sizes on a standard 3/4" Black Acrylic Base.
S-Series awards are all standard laser cut from 1/2" or 3/4" clear acrylic.
All Shapes Available, search the website or just ask!

Options: Blue or jade acrylic, Blank unassembled laser cut shapes, Silk-screening.